Reflections from BSides London 2019
By Barnabas Sztan-Kovacs, June 2019
"Machines are not learning" was the provocative motto of the 9th BSides London which took place at the ILEC Conference Centre on June 4/5th. The event drew around a thousand visitors and speakers from all over the world and featured 3 presentation tracks plus a rookie track for newcomer speakers. I presented at the latter.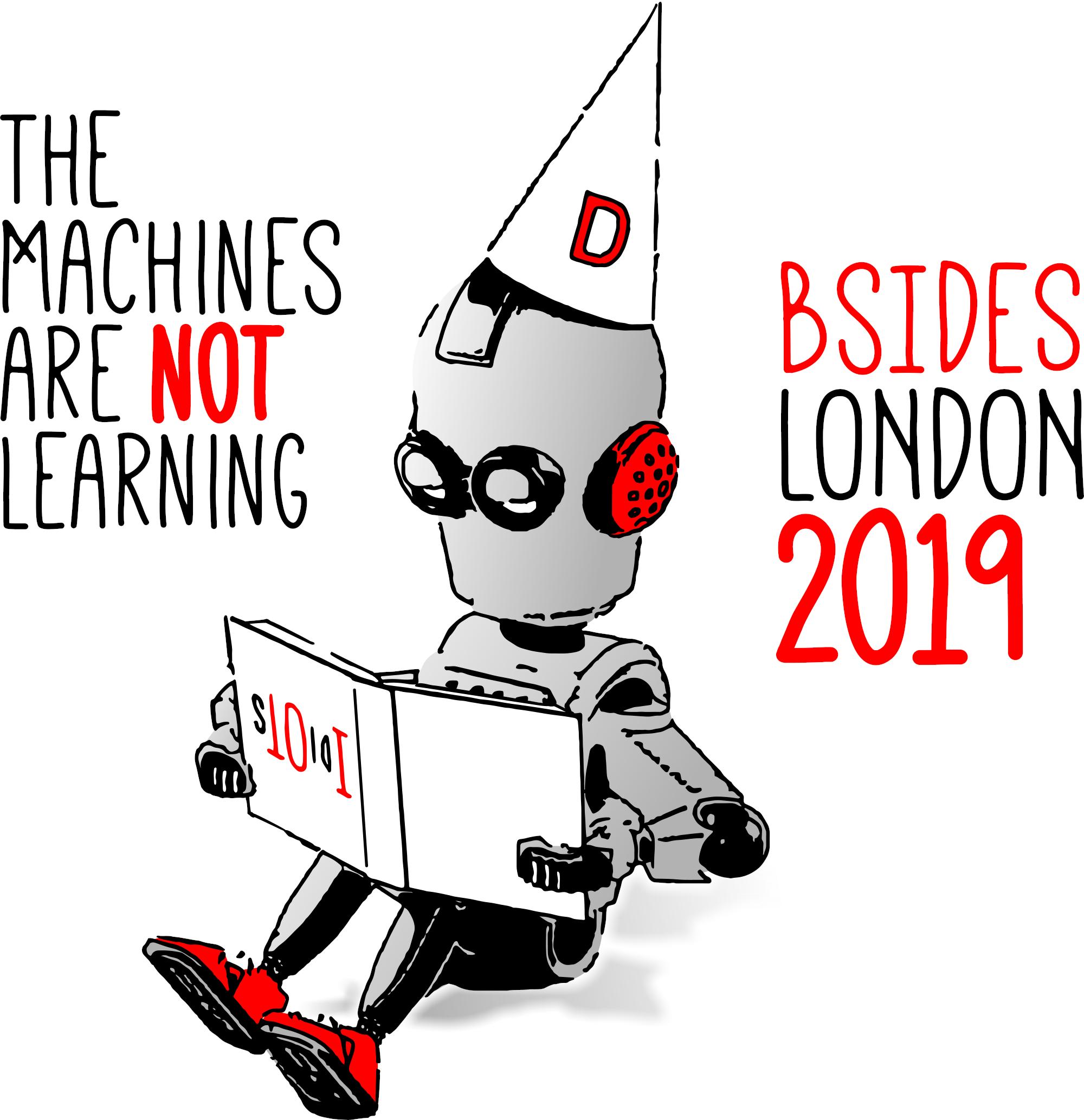 The talk I gave was pretty much the same as at BSides Budapest (see the end of this blog for an abstract) but repurposed to fit in the rookie track's 15-minute talk spans.
The 3-month gap since BSides Budapest plus plenty of useful feedback allowed me to tweak my presentation visuals and content and make it more accessible for the international community.
This was only my second presentation so it was an opportunity to gain a valuable insight into the IT Security community. As I reflect on the conference I can't help but feel the existence of such a community in cybersecurity might be more important than in any other IT field. It is not about designing a fancy Javascript element or using a specific AI algorithm; it is the fact that this community shares knowledge in order to make the world a safer place for all of us. If that's not a worthy cause, what is?
Some of the talks at BSides were not entirely security-related. This could be a double-edged sword. On the one hand, people go to a security conference to hear about security, so "off-topic" subjects could dilute the appeal for hardnosed hackers. But conversely, variety greatly reduces the effect of living in the "infosec bubble" which can create a harmful tunnel vision.
Security is never the end-goal of an IT project, just something – albeit it a mission-critical something – that needs to be factored in. The majority of people (that overwhelming majority who know little about our sector and its baffling language and secrets) do not approach life from a cybercrime-aware perspective. Conferences like BSides provide an opportunity for the security industry to share knowledge beyond its community bubble, reach out to "regular" users and enable them to participate in the conversation. The ultimate goal is to establish a baseline of cyber-safety, and perception and conversation with broader communities has a part to play, alongside research and technology.
Speaking of people, it was also great to meet some of the legends of our industry at BSides and recognise that they're just people too!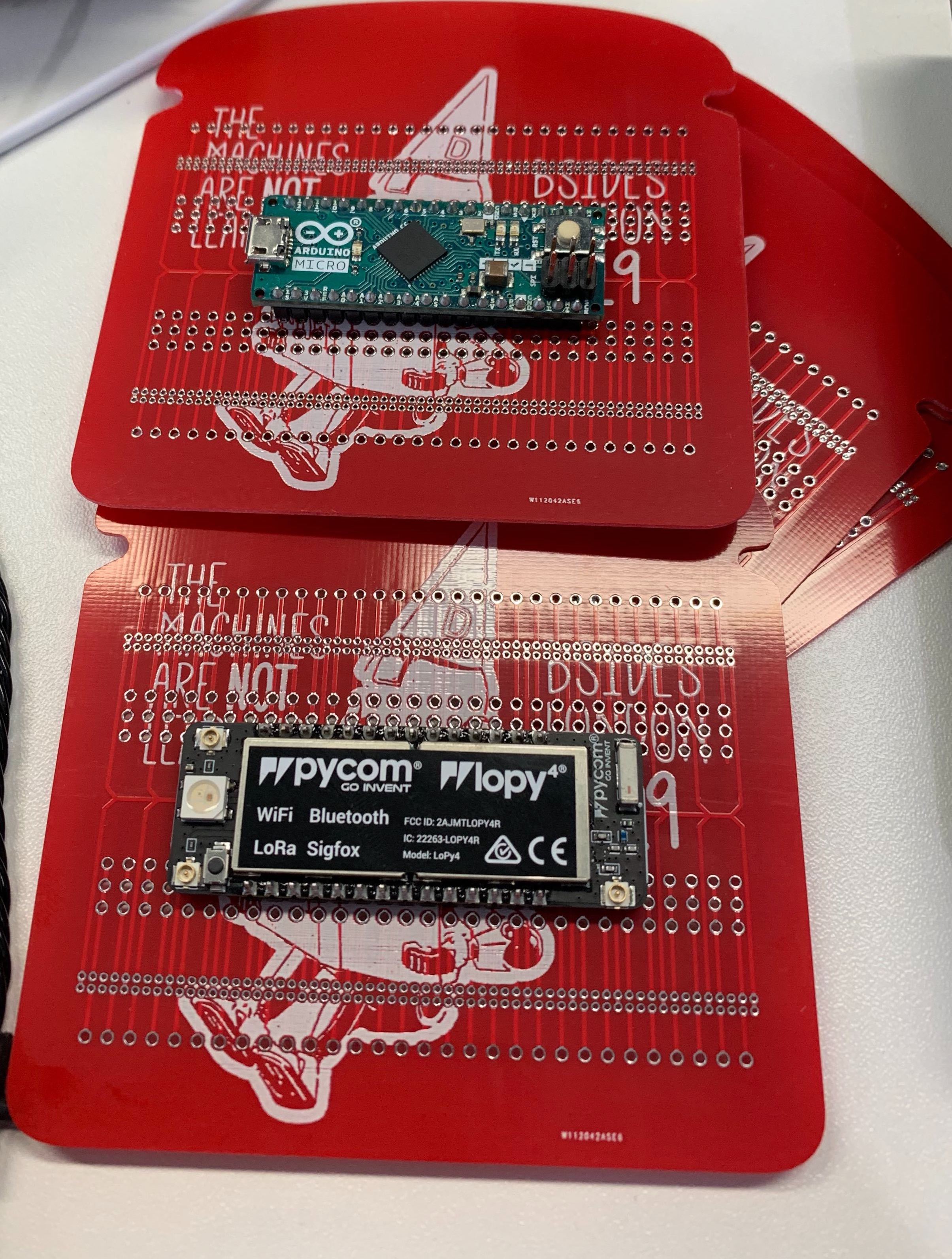 More about BSides
"Security BSides is a community-driven framework for building events for and by participants in the information security community. It creates opportunities for individuals to present and participate in an intimate atmosphere that encourages collaboration. It is an intense event with discussions, demos, and interaction by participants. The goal is to expand the spectrum of conversation beyond the traditional confines of space and time. This is where conversations for the next-big-thing happen. The open platform gives community participants a rare opportunity to directly share ideas, insights, and develop longstanding trusted relationships with others in the community."
My presentation in abstract:
FRIDA the "Hooker".
FRIDA is a bad girl who can do nasty things – not only she is a hooker but also an expert at manipulating and eavesdropping. In other words, FRIDA is a superb customizable dynamic instrumentation toolkit which can attach to processes and inject code, even detach without crashing them. It can be used for reverse engineering, hooking, monitoring function calls and can also be used as a special malware analysis tool. This talk tapped into these cases a bit further and provided a glance at the capabilities of FRIDA.